Blue Butterfly Pea Flower 50g
$10.95
Description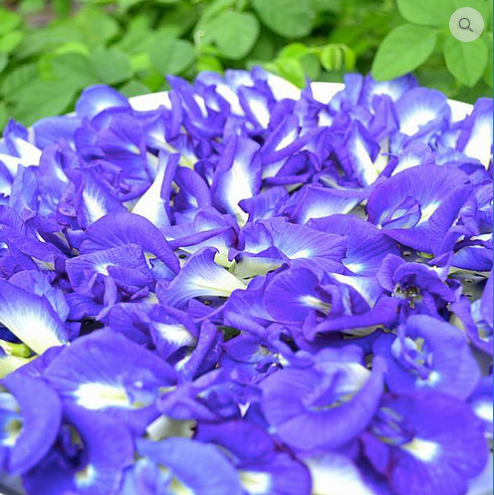 Bunga Telang Flower / Dried Butterfly Pea flowers 
Comes in 50g pack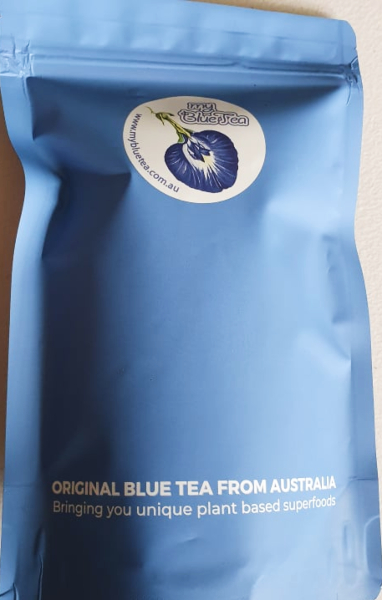 (You can also get the Blue Butterfly Pea POWDER)
The butterfly pea flower is also called Bunga Telang in Malaysian or Indonesian; it means clear vision, or is known by its scientific name Clitoria ternatea.
You can find this plant easily in Malaysia. It can grow the whole year round in warmer temperature. Outside my parents' home, my mum has the plant growing all over her fence, and sometimes it attracts people from the neighbourhood to stop by and "uninvitingly pluck" the flowers.
We use this flower for its blue colouring by extracting the natural colouring from the flower for the various Nyonya kuihs, such as pulut Inti, pulut tatai and Nonya Chang, or even for our everyday rice.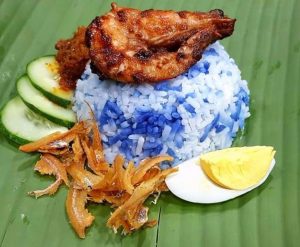 Blue (rice) nasi lemak @MyBlueTea
How to extract the colouring from the flower?
To extract the colour from the dried flowers, some people say you boil the flowers until they start releasing the blue colour. However, you can also pour hot boiling water onto the flowers instead of boiling. Give it a go and see which method suits you.
Watch the butterfly pea flower's natural blue colouring slowly sipping into the water….
Packing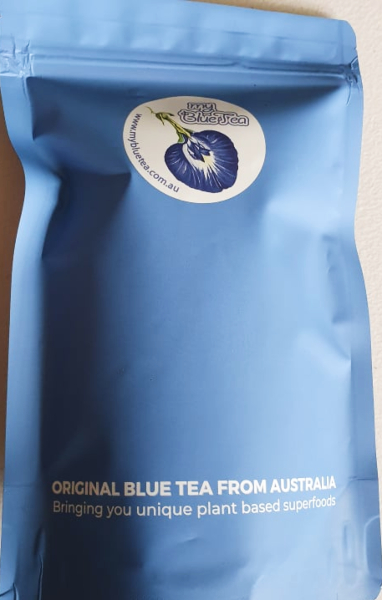 Well insulated bag to keep the flowers dry.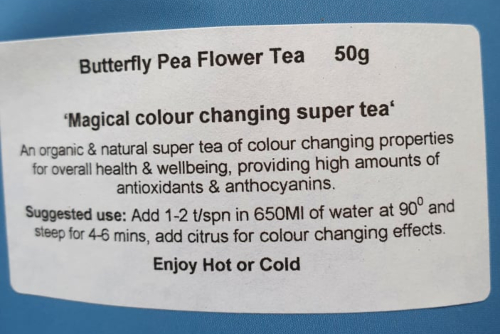 Please note: Even though the description says "tea" on it, it is actually 100% Butterfly Pea Flower.