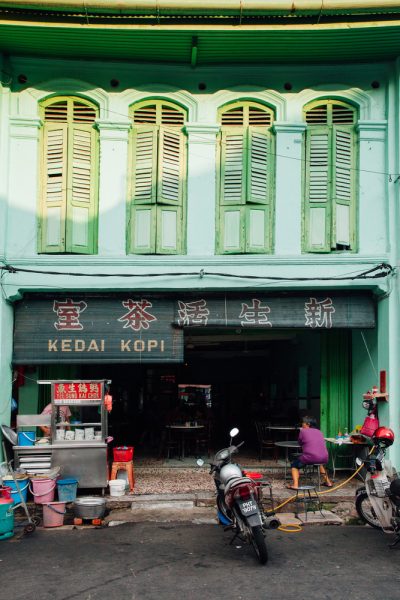 Kopitiam – this is what we normally call a coffee shop in Malaysian and also in Singapore and South East Asia.  "Kopi" means coffee in Malay, and "tiam" means shop in Hokkien dialect. So Kopitiam translate as "coffee shop". In Malaysia, sometimes you will see the word "kedai kopi". "Kedai" is shop in Malay, and Kopi is coffee is Malay. So it is still called Coffee Shop – Kopitiam.
The true-blue food culture of Kopitiams
In Malaysian, a Kopitiam is found on most street corners. They are an open-air shop with a modest set up of tables and chairs. You can see the overhead fans spinning on the ceiling cooling the shop, and you hear the chatter by the customers on the next table, and when you order the coffee or any beverage, the one taking your order (mostly the owner / towkay – often an elderly uncle) will "yell" out your order to the kitchen.
You will also hear the clatter of the dishes being washed/stacked in the kitchen, and you smell the aroma of the dishes with the sizzling sound of wok stir frying. Then you notice customers calling out to the stall owner when placing their orders… It's a busy place indeed!
The culture of Kopitiam
Kopitiam is where the locals hang out and come together for an affordable breakfast. I remember my grandfather use to meet up with his friends every morning at our local market. He would accompany my grandmother to the market, and while she was doing her shopping, he would hang-out with his kopitiam-mate to exchange the news / gossip / world news of the day or just to catch up with long-time friends over a cup of kopi.
What can you order from a kopitiam?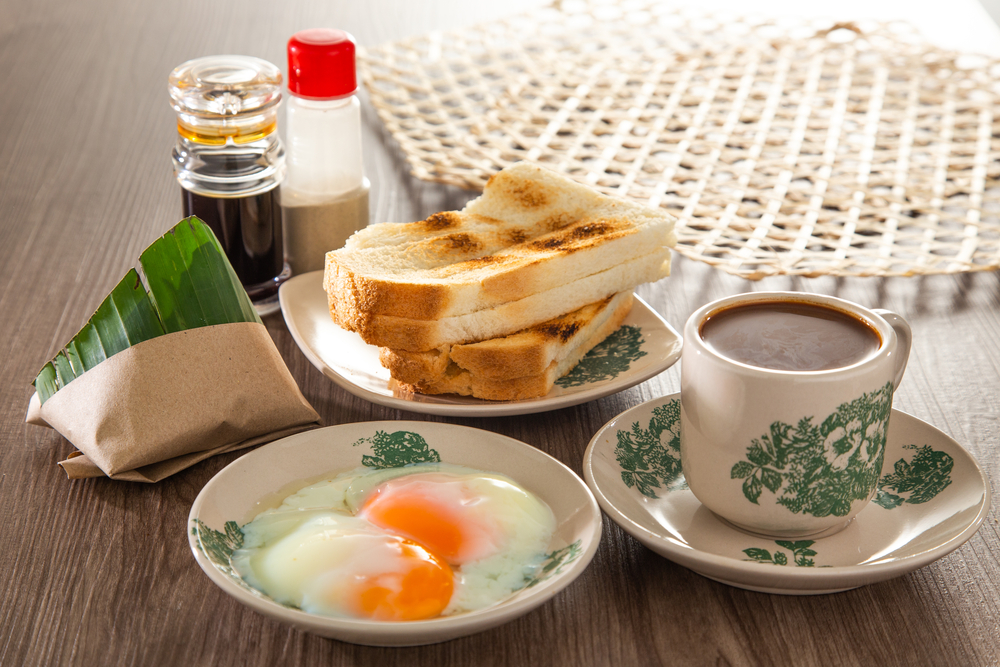 Traditionally, the owner of the shop serves beverages like traditional coffee sock pulled kopi, teh tarik, milo, Horlicks, and small snacks. The snacks are like "roti kaya" (bread and coconut jam), or sometimes they call it "roti bakar, also known as butter toast, as well as half boiled egg, and most times this is with nasi lemak for breakfast.
However, overtime, the owners started to lease out floor space to stall holders to provide more food choices for the customers. The range of dishes ranges from hawker style noodles, rice with dishes, lor bak etc.
Some kopitiams also offer soft drinks and beer/alcohol on their menu, plus they have extended their opening hours. This definitely provides their local customers a cheaper option compared to pubs and bars.
Finally, Kopitiam is not just a mere coffee shop; it provides the nostalgic experience of a no-frills local neighbourhood hangout, where everybody knows you.  Most of all, I still believe this is also where the amazing local food flavours lie.
The culture of coffee and food really does have a long and varied relationship.
Check out Our Coffee & Tea Range: